Community organizing is more necessary than ever before. Creating safe spaces to debate and educate folx is essential to move forward in this state of collective uncertainty. Odiosas, a Bronx female collective, has been on this mission since 2016, coordinating panels and art exhibitions that offer healing and expression from an intersectional, working-class perspective.
You might recall Odiosas from a previous post:
You remember that first time I went to the Bronx? I spoke at a panel hosted by Odiosas, a collective of women who aim to create safe spaces for marginalized communities. At that point, I must admit, I still didn't get it. The women around me felt comfortable with their identities. They knew exactly what pronouns people should use when referring to them. They knew if they were white, black, afro-latinx, native American, Eastern European. But me, I was the epitome of the Puerto Rican identity crisis. I felt strange answering questions about race and wouldn't admit that I, too, was mixed. But, there was a moment I turned to myself to admit who I really was. Shaira stood at the center of the circle and we all held hands to recite a poem by a Dominican writer. She said something about merengue and salsa and bachata but left out the one genre that I've always felt ashamed for: reggaeton. And then, I shouted it and understood that I am also a mixture of adobo, salsa and political activism, that it didn't matter how indoctrinated I had been to be white, I was also Taíno and black, and that was a beautiful enlightenment.
I reconnected with them to check what they've been up to and gather some truth-telling advice on how to move on when the world seems to be up in smokes.
BF: How did Odiosas start?
Shaira Chaer: Zulema and I worked in the same building back in 2016, and I was always in awe of all of the work she's put into her former gig at Rise and Grind. So one day, I just went upstairs and was like, "What if we collabed on something?" Two months later, we had our first show at the Port Morris Distillery featuring up and coming femme artists from New York and New Jersey, like Annie Legnini, Secret Attack and 13 others. We also had spoken word performances by Quin Straton and Vicki Vargas, and a live performance by singer and songwriter Duendita. We got a lot of positive feedback and decided to do another show in July, using gentrification as our topic. Great community dialogue came from it, and we had performances from the guys at EyeStayGold Records. Sometime after that, Rafelina Sanchez from Smart Girl Club linked us with Katherine, who became the third missing link. We've held panels and support groups since, and are continuing to grow.
BF: What is the purpose behind the collective?
Katherine White: Our organization grew out of friendship and a desire to have our voices heard. We are community organizers and therefore creating our own nexus for art, activism and resistance came naturally. From day one, it's been about defending and promoting marginalized voices and creating solidarity. We are intersectional in everything we do, and we work through missteps with our community. One of our first event flyers had cissexist language, which we addressed with a public apology. We are about creating a cross-racial, cross-class alliance of activists and organizers led by working class black and brown women. While we are all artists and involved in the arts, we recognize that art is not inherently political and that apolitical art scenes don't liberate anyone. We put black and brown women at the front of our art shows and center anti-capitalist lenses.
BF: How do you go about creating safe spaces in New York? What is your strategy?
SC: So we know that a completely safe space isn't possible, but we try our best to make sure that we protect folks who come to our events. We've got a list of safe space rules that we use during our panels. Odiosas events are all in radical spaces – whether it's the Bronx Social Center, the Justice Center in el Barrio, or Starr Bar. We try to allocate a portion of what folks pay at the door to social causes like sending money to water protectors at Standing Rock or supporting local grassroots organizations like the People Power Movement-Movimiento Poder Popular. Networking is a big thing for us and we love supporting other femme collectives in doing great work. Everyone involved in our art shows and panels is femmes, LGBTQIAGNC2S+ and people of color.
KW: As part of our changing strategies, I will be addressing racism among white feminists by creating a white activist dialogue group. We've also done more immediate things like checking to make sure someone's abuser wasn't on the RSVP list or monitoring men known to harass women that we couldn't outright bar from the space.
What do you consider to be the most important issues at hand right now for women?
Zulema Tiburcio: I think the biggest issue is that we can't keep generalizing women's issues.  We have to realize that women's issues are grossly disproportionate. White women don't face the same issues as WOC. Light skin and non-black WOC don't face the same issues as black women do.  You have to take into account things like poverty, environment, access to food, healthcare, education, disability, age.  Some women don't face the classism, racism, colorism and transphobia that other women do. Until we can start looking at issues through an intersectional lens, I don't think we can move forward.  That's the biggest issue in my opinion.
SC: Adding to what Zulie said, being able to want to build community with one another is extremely important now more than ever before. We need to get rid of the idea that other folks are in competition with us, collectively. I think the most meaningful work we've done collectively included building capacity with other folks.
KW: The most important thing, in my opinion, is undoing and fighting the psychic damage of oppression. We get into abusive relationships because we're told that we should be desperate for someone who wants us, internalize racism, classism, and sexism, hate our bodies because of a capitalist obsession with the unattainable. I believe strongly in therapy and medication, community healing, healthy religious and spiritual expression, and anything that helps you heal yourself from the traumas we go through individually and collectively.
You were very critical of the Women's March on Washington, could you explain why?
ZT: I mean, initially and overall, the intentions of the march were good.  Reproductive rights have always been an issue that feminists have had to defend. However, and this is where the march becomes problematic, the imagery with the pink hats, the whole "my pussy grabs back" slogan, the "nasty woman" nonsense, it's isolating of a lot of issues. It kind of became just the buzzworthy thing to do rather than an actual movement for reproductive health care. Not all women have vaginas. And those who do, not all of them are pink. Mine certainly isn't. This defunding isn't just going to affect women from having safe abortions; it's going to affect trans folx transitioning who can't afford to pay top billing for hormone meds. It's going to prevent people who can't afford health care from being able to have pap smear screenings and breast exams.  It goes beyond the whole womb issue and honestly the erasure I witnessed during the march was extremely classist.
Another reason I was particularly critical of the march was because white women showed up in hordes for this.  A turnout I have never seen them do for any other movement (BLM, NODAPL, Flint.)  It's very telling of white feminists.  They only show out on issues that affect white femmes.  Meanwhile, WOC and LGBTQ+ folx are at the forefront of every movement, showing support and solidarity, including this march.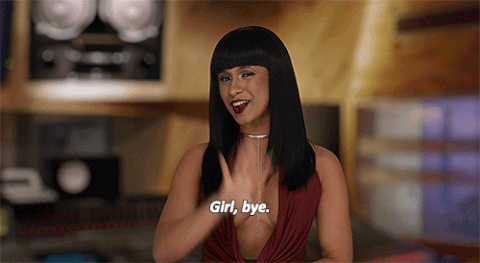 BF: How do we move forward now?
SC: Build on what past movements accomplish, be critical of where we may fall into traps, organize with one another, extend a hand to those who need help and check ourselves on the regular. I think we're definitely moving away from broad support into the more focused community building piece of our organizing since Kat moved back to the Bronx recently, and now we're repping 3 different hoods.
KW: We have to have a strong analysis of class and how class oppression divides us. We also have to understand that the other forms of oppression created by (or coexisting with) classism also affect our lives. You have to talk about class, race, gender, and other forms of oppression together, all the time.

ZT: There always needs to be dialogue. Nothing is ever open and shut.  One small victory does not mean we stop fighting or become complacent.  The battle is ongoing… and other appropriate cliches.
BF: In the past months you've held a number of panels, what have these experiences been like?
SC: I love our panels because they're flexing our feminist, working class praxis and giving space to other people we admire to speak on their experiences. We've been able to meet so many different people and build stronger bonds with all of our speakers. The last panel we had was extremely powerful for me because one, we were able to give space to queer folks, non-binary folks, femmes and masculine-identifying people. We managed to raise enough funds to both support Holyrad Studios, a space run by women of color and were able to pay our speakers for their time. We've been giving money out of our own pockets this whole time and it was really great to see how the time and energy we were putting in all year literally paid off. We're all about relationship building, and I was really happy to see people in the room just going up to one another and having full blown conversations.
KW: Learning new information and connecting with people is one of my favorite things, so I love getting to hear about people's life stories and their experiences. Facilitating panels is a way to bring new life into the world, at a time when it feels like everything is dying.

ZT: I have learned so much from the folx that speak at our panels.  And our panels have given us a sense of community with so many people.  
BF: I know you are huge advocates of intersectional feminism, would you mind explaining what it is and why is it so important?
ZT: The mainstream face of feminism is white, upper to middle class, able-bodied, cis-gendered women. It's isolating. That's not to say that this group doesn't face its challenges, but like I said before, they are disproportionate to those of other groups.  Intersectional feminism understands that people of all genders and races face very different, very specific issues and that we must tackle all these issues if we are truly going to call ourselves feminists.
SC: Word, being able to see folks in all of the ways that they are as they exist is the long and short of it. It also brings into the idea that we are complex individuals, and the world outside our bodies takes advantage of those complexities and uses them against us. The term intersectionality was created by Kimberle Crenshaw back in the 80s, and it was meant to address laws, policies, the media, entire institutions are structures of power under capitalism and white supremacy. These institutions affect who we are as people, whether it is through sexism, homophobia/transphobia, classism, ableism, the list goes on. As an example, I'm a working class feminist of color with able-bodied privilege, and I understand that institutions will treat me differently than say, a working class differently abled trans woman of color. I know that the state is inclined to brutalize women of color, but I also know that I would go to a woman's prison, and a trans woman may be forced to enter a men's prison because of what it might say on her birth certificate. I know that because I am able-bodied, I can march for miles, but I also know that a trans woman who is differently abled might not be able to attend protests. Being intersectional means you are aware of these differences and are working to make sure that the environment you live in is equitable for everyone, especially those of us who are the most marginalized.
KW: I'm white, cis, able-bodied, a citizen, mostly straight, and from an upper-class family in an all-white town in Jersey, so I didn't have to think about most of these issues until I moved to the Bronx and became radicalized by my community and my college education. I owe my knowledge to black, Latinx, brown, poor and working class people who dealt with my (often astounding) ignorance but also sincere desire to challenge myself and learn. Intersectional feminism for me means using the class and race privilege I was born into to help promote black women, poor women, women of color, and trans women (among others). Sometimes this just means being a good friend and listening; sometimes it means hooking someone up with medications they need or a travel voucher I want but don't really need to use. It always means questioning myself when I feel uncomfortable or threatened by what someone is saying. It's common sense. We don't deal with the same things. We don't live the same lives. So why would you have the same problems and concerns as me? Crenshaw was a genius for putting a name on such a complex phenomenon.
BF: You are also very open about mental illness, why do you think it's still a taboo to talk about it and how can we take care of this?
KW: All three of us have mental illnesses, whether officially or self-diagnosed, and we have all had our own mental health odysseys. For me, talking about mental health is a matter of basic survival. When I talk about my mental health journey, I am making space for my everyday reality and creating solidarity. I feel less alone and my symptoms are less scary. Whether it's anxiety or hopelessness, being able to express how I feel gives me support and helps me to keep going. Talking about my own experience also lets other people know that they are not alone.
Mental health stigma is complicated. We live in a capitalistic, individualistic culture where survival is based on fitting into a narrow norm that assumes good health as a prerequisite. Not fitting into that norm via a disability — which includes mental illness— makes you "less than", "off", "crazy" and basically not able to participate in the capitalist system of buying and selling stuff. Mental health stigma goes back to the root of all stigma, which is capitalism and the idea that being different from the "norm" (which is a made-up standard no one can measure up to) is bad. Mental health is also not visible to the naked eye and its symptoms look like laziness and sloth, things capitalism says are evil.
SC: I think having open conversations about this kind of stuff makes the world seem a little less overwhelming and impossible. I've always heard people my family say, "Well, psychiatrists are for rich white people," and that whole like erasing someone's mental health issues is so damaging to folks. We know what bottling things up is like. It isn't healthy.
Katherine's idea of hosting support groups for folks who might not be able to get mental health help, or wanted to avoid the sort of clinical world of group meetings was spot on and necessary. We've had folks, specifically men, who aren't sure how to channel their rage or frustration and have been able to talk about it freely with other people who share that same struggle. We've had organizers who are burning out but are not sure how to take a break and do basic self-care, like sleep for a few hours or reach out to friends.
Tell us a bit about 2 Dope Moms. What can we expect?
ZT: 2 Dope Moms is Amelia Smalls and I basically talking shit and dragging anyone and everyone we think deserves to be dragged. Our friends had been urging us to start a podcast because of our chemistry and repartee since last summer and we finally got around to it earlier this month.  We put out new episodes every Wednesday where we talk about everything from pop culture to politics and just issues that affect us and our community.  Trying to give a voice to afro-latinx mothers, living on the margins and showing that being a mother is not the end all be all of our or any mother's existence.  We're still multi-faceted and have a lot more to say than just what baby books to read or cartoons our children should watch.
BF: What would be your main critique of feminism today?
KW: Too much talk, not enough action. We live in a segregated society where most white people don't have to interact with black and brown people if they don't want to. This includes feminism. "Girls" was heralded as a feminist masterpiece despite the fact that it's only black and POC characters were tokens. This is a show set in New York City!!!
I've heard a lot of white women talk about intersectionality as a way to get buzzy credibility, but then not practice it in their everyday life or turn around and sell out their friends who are women of color. Intersectionality is what you do when nobody's watching. It's bailing your friends out of jail. Intersectionality is showing up to a Black Lives Matter protest and standing in front of the cops when they start harassing people. Intersectionality is centering trans women and their struggles in your organizing.
SC: Of the many issues in mainstream feminism, not calling folks out for their problematic ass behavior is one of them. Here's a recent example: the stupid pink pussy hats during the Women's March give me nightmares. That was peak TERF-y shit. TERFs (trans exclusionary radical feminists) have somehow been allowed to have their own "brand" of feminism by excluding trans people and it's because supposed feminists with no intersectional praxis just let 'em be. That shouldn't be a thing. Fuck TERFs.
BF: What does 'badass' mean to you?
SC: It means doing whatever you want, whenever you want, with conviction, unapologetically. It means resistance.

ZT: It means being the best version of yourself and not feeling sorry about it when people who want you to fit a certain mold are discomforted.
KW: When I was younger, being a badass meant opposition to authority and wearing a tie like Avril Lavigne (let me live, I was 13 years old). Now, I think people who truly love themselves, work hard for their communities, and live out their dreams every day are the most badass of all.
BF: What are some reading materials, films, artists, etc that you'd recommend to stay afloat in our mission?
SC: I'm reading a couple of books right now, and I recommend taking a look at "Why Women Will Save the Planet" an anthology by Friends of the Earth. Contributors speak on innovations in environmental justice and grassroots organizing by femmes across the globe. It fills you up with hope, especially in these really tumultuous, Orwellian times we're facing.  Also, I have been listening to Solange's 'A Seat at the Table' album nonstop for self-care.
KW: I need distractions from activism when I'm not out organizing so I don't read a lot of "movement literature" anymore.
"Born Confused," by Tanuja Desai Hidier, is one of my favorite novels about identity and love, it's dreamy and surreal and yet so current and on point about race and appropriation in America.
I listen to music from Ozuna to ScHoolboy Q, anything that makes me feel more alive. I also listen to a lot of artists on Soundcloud. I second "A Seat at the Table." Also SZA.
The Edukators is one of my favorite anti-capitalist films of all time, it's about German pranksters who break into rich people's homes and rearrange furniture without stealing anything, then leave cryptic messages – and what happens when things go awry.
I also have a deep love of memes. Memes get me through the day.

ZT: SZA is kinda problematic so I stopped listening to her. Lol.  I kinda started reading White Rage: The Unspoken Truth of the Racial Divide by Dr. Carol Anderson, but the way my ADD and having a 2-year-old work…

Like Katherine, I try to use my leisure to distract from activism. I listen to a lot of the 90s and early 2000s R&B and I watch The Office over and over again. I also draw and write essays about my tumultuous love life.

Also, memes.  Lots of memes.  Memes as a coping mechanism in these trying times.